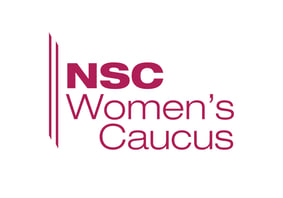 Sorry, registration for this event is now closed.
The Women's Caucus is pleased to host its first 'Celebrating Women in Safety' continental breakfast at Congress & Expo 2017 in Indianapolis, IN. This is an invitation-only event and you must RSVP to attend. There is no fee to attend. Seating is limited, so please register today!
Program:
10:30 a.m. Welcome – Debbie Hersman, President & CEO, National Safety Council
10:35 a.m. Marion Martin Honoree
10:40 a.m. Women's Caucus Leadership Welcome
10:40-11:30 a.m. Continental Breakfast
Date:
Tuesday, September 26, 10:30 – 11:30 a.m.
Location:
Congress & Expo 2017
Serpentine Lobby, Convention Center
Indianapolis, IN
Please register by Friday, September 10th.