NSC Driver Safety Training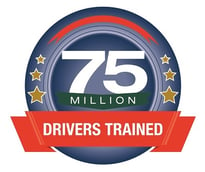 National Safety Council is the nation's most trusted provider of driver safety training.

Be proactive and enroll your employees in a program that will keep them safer on the road, while it reduces the risk of preventable driving incidents.

Over 75 million drivers have taken our training since we first introduced defensive driving courses in 1964. We continue to be the leader in driver safety training.

Please submit your contact information and we'll quickly be in touch.

IMPORTANT: NSC will never sell your information to anyone. We purely use your information to contact you about your requested National Safety Council program(s).