Put First Aid Training at the Top of your List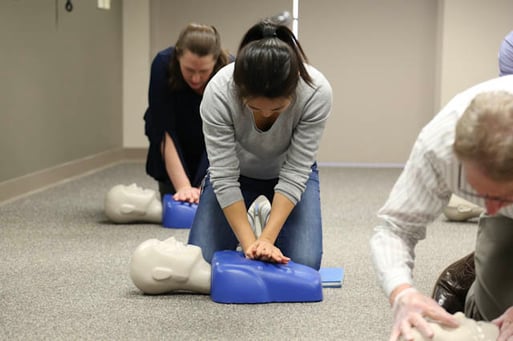 Every 40 seconds, someone in the U.S. has a heart attack and 70% of deaths from heart attacks occur before reaching the hospital. Survival rates double with CPR and AED use. Is First Aid training at the top of your list?

The National Safety Council has trained over 15 million people in First Aid. Let us help you train your staff so they are ready to respond to a medical emergency. Implement the best First Aid training program on the market today.

Please complete the form to get more information.