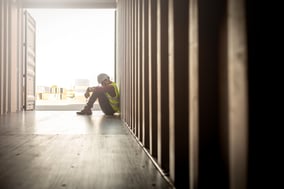 The free Opioids At Work Employer Kit will help you:
Understand opioids and how they impact the workplace

Learn about opioid misuse and opioid use disorder

Recognize signs of impairment

Educate employees on the risks of opioid use

Incorporate the right elements into drug-related HR policies and procedures

Support employees who are struggling with opioid misuse or opioid use disorder
This free toolkit includes sample policies, fact sheets, presentations, 5-minute safety talks, posters, white papers, reports, videos and more so you can implement a workplace program on opioids.
After sign-up, you will receive an email from rxsafety@nsc.org with a link to view and download the kit. If you do not receive the email within a few minutes, first check your junk mail folder or email us at opioidsafety@nsc.org. Sometimes our emails get blocked or caught by your spam filter. Remember to add this email address to your safe sender list through your email provider to avoid updates being blocked or going to your junk mail.